Consider site conditions when using Christmas trees (i.e. Evergreens): Discarded Christmas trees are sometimes used to trap sand. You will find arguments for and against using discarded Christmas trees as erosion control in dunes. The main argument against using them is that a storm can easily wash them away, even trees that are secured with stakes, causing a cleanup challenge. Location is a key concern when considering this approach for dune restoration. Favorable locations will have:
• sufficient available sand for trapping;
• open space between the vegetated dune edge and the highest tides;
• sufficient space between the Christmas trees so the dune is not "carpeted" prohibiting growth of American beach grass;
• dune scarps where the beach grass would have trouble growing until sand builds up to fill in the scarp.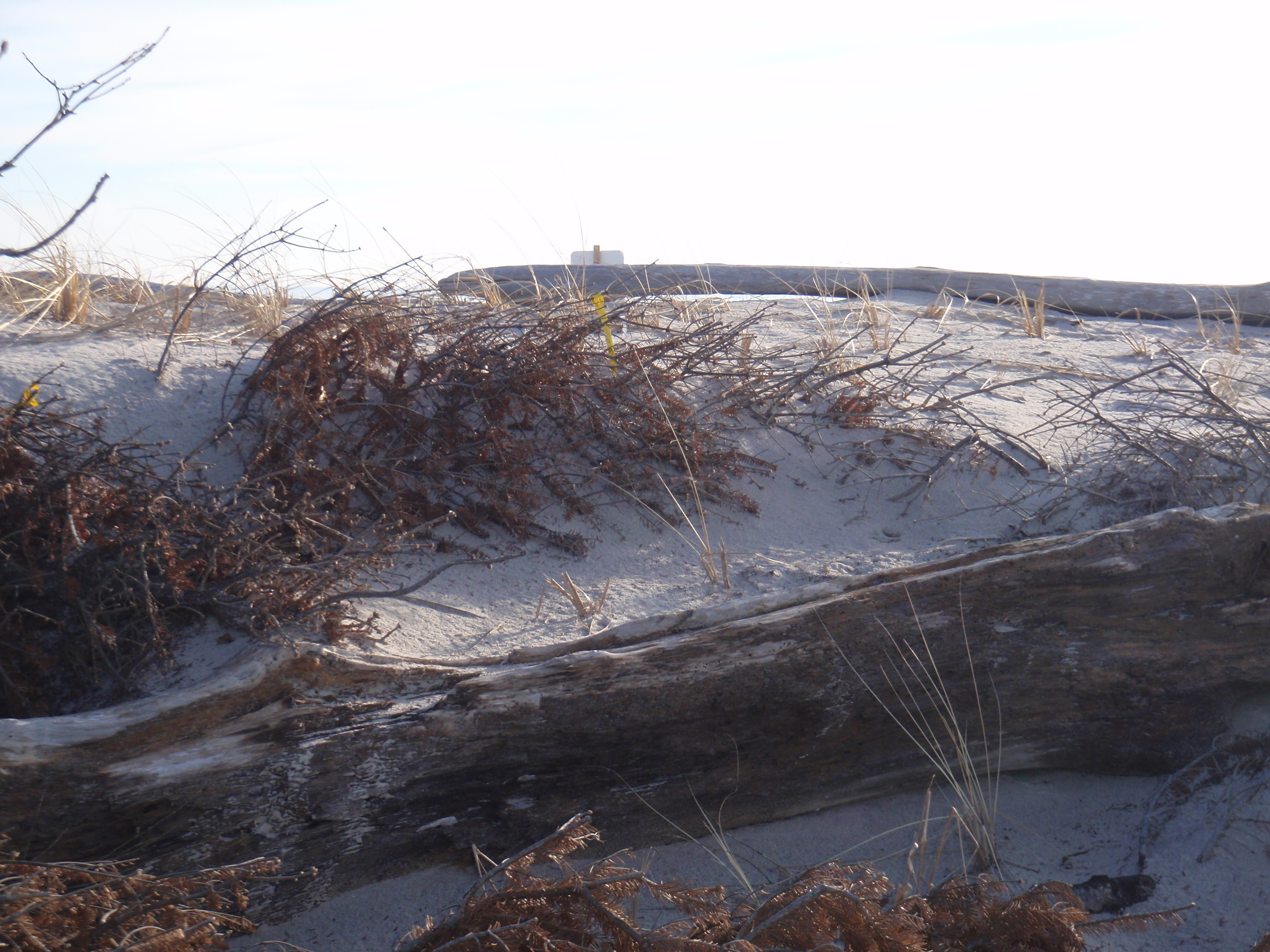 Christmas trees should be fastened together, staked down, or otherwise secured. Like dune fencing, major storms can easily move these trees, scrubbing away sand and dune plants.