Connecticut's Beaches and Dunes
Storms and associated hazards such as flooding and erosion can damage coastal property and affect beaches and dunes that provide valuable habitat for uniquely adapted species of plants and animals. This website will help you evaluate threats and identify what you can do to protect your coastal property and the natural environment.
Connecticut's Long Island Sound shoreline is comprised of beaches, soft and rocky bluffs, and tidal wetlands. Beaches occupy only about 14% or 87 miles of Connecticut's tidal coastline (Vickey, 2002 and Long Island Sound Facts). Connecticut has several types of beaches that include sandy barrier spits, pocket beaches and beaches composed of cobble, gravel, boulders or bedrock.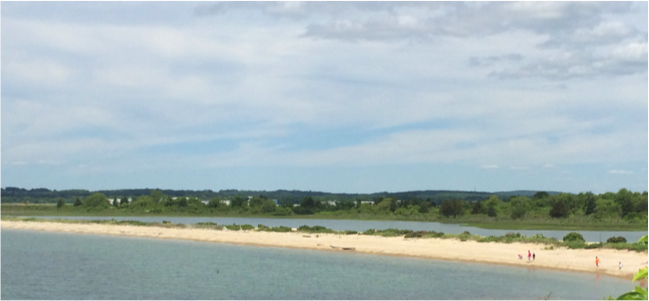 Connecticut beaches include barrier spits, as opposed to the more commonly heard term "barrier islands." The Connecticut coast lacks barrier islands due to:
1) Long Island limiting the distance that wind blows over water and thus restricting the size of waves that can form in Long Island Sound; and
2) the irregular shape of the Connecticut shoreline interrupts longshore transport of sand (Lewis, 2015).
Connecticut has a number of barrier spits such as in the photo of Bluff Point here.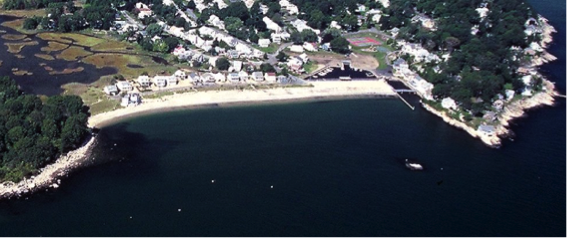 Most of CT beaches are hybrids of pocket beaches (see aerial photo below). These beaches derive their sediment from wave action that erodes the sand deposits in glacial deltas. They differ from barrier beaches (for example, along the New Jersey and North Carolina coasts) in that they do not derive much sand from longshore transport (due to the irregular coastline of Connecticut) or from offshore sediment sources (Lewis 2015).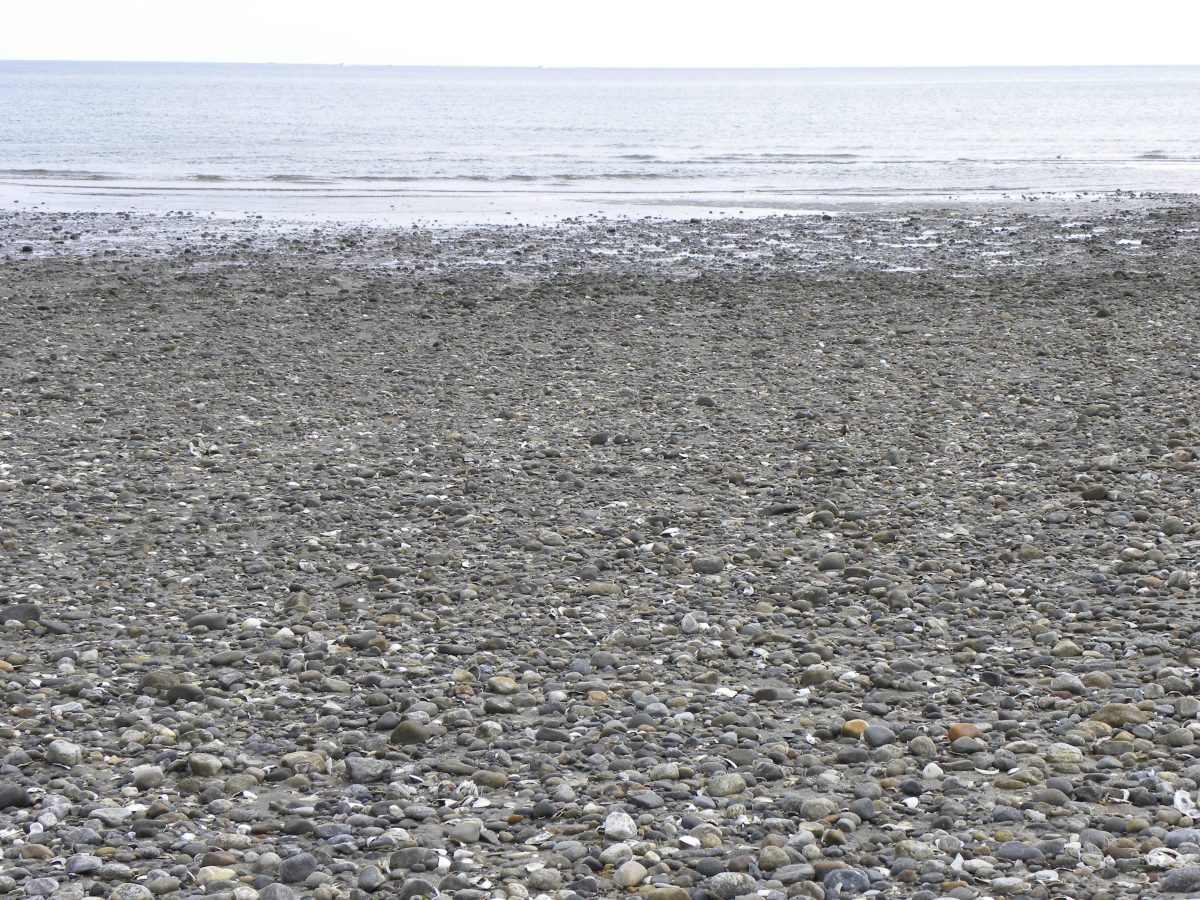 Connecticut also has beaches composed of gravel or cobble stones, usually quite rounded by wave action, or they may include boulders and bedrock outcrops. State parks such as Rocky Neck and Bluff Point are great places to see bedrock outcrops and boulders along the shoreline.
Beaches provide both a natural buffer from storms, and critical habitat for wildlife and plants. Beach-related tourism and recreation contribute significantly to Connecticut's economy. Risks of living near a beach or sand dune system include exposure to flooding, erosion and storm surge from hurricanes and more frequently occurring nor'easters.